About AIRA
AIRA is a total aircraft interior support company, with a One Stop Shop Solution, which combines experience, quality and a global network to meet the demands of our customers.
We follow a simple principle, a commitment to offer a high quality and reliable service to the aviation industry with an added value.
We provide the correct way to recycle your end of life interiors and waste materials from manufacturing, whilst reducing your carbon footprint and increasing your green credentials with our sustainable solutions and contribution to the circular economy.
AIRA is also a respected supply chain partner, playing an integral role in reducing operating costs for major Airlines, MRO`s and cabin refurbishment companies. With over 30 years of experience in aircraft interiors and unlimited resources, AIRA offer significant financial savings on storage of interiors, sales of interior spare parts and clients surplus stock, & recycling of interiors.
As your single point of contact for all aircraft interior requirements AIRA simplify your search by reducing time, administration and communication costs, and keeping lead times down to a minimum, so that your company can concentrate on your core business.
AIRA has an active and full partnership with EASA Part J DOA approved design, and further partnerships with an EASA Part 21G and Part 145 organisations.
We pride ourselves on offering outstanding customer service, enforced by our aircraft interior technical expertise, to fulfil the needs of our global customers.
Aircraft Recycling Group
The merger of AIRA with the North American Aerospace Industries Corporation (NAAI), a company of the Aircraft Recycling Group, made it possible to take another step towards becoming a global aircraft recycling company. This brings together a wealth of experience and expertise from all affiliated companies to enable 100% recycling of all materials of any plane that is considered to be at the end of its life. Therefore all companies within the group are dedicated to delivering Sustainability, Zero Waste to Landfill whilst successfully contributing to the Circular Economy and reducing your Carbon Footprint, which will help change the way aircraft will be recycled from now and into the future.
The Aircraft Recycling Group, in addition to AIRA includes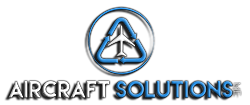 Aircraft Solutions Middle East located in the United Arab Emirates (UAE), Middle East
Company Vision
REUSE NOT REFUSE
Sustainable and environmentally friendly recycling of commercial aircraft is not only good for your image, but it can also be economically beneficial, substantiated by the services we provide.